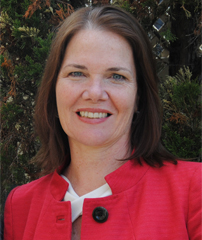 Nancy Patota, Executive Director of The Arc Westchester Foundation, directs and coordinates fundraising and development to support The Arc Westchester programs. The Foundation, established in 2002, drives charitable giving through individual membership, special events, and corporate and foundation funding to help bridge the gap between what it costs to provide exceptional services and what is covered by government funding.
Prior to joining The Arc Westchester Foundation, Nancy spent 15 years at Iona College located in New Rochelle, NY, where she held a number of leadership positions in the Advancement & External Affairs Office. Most recently, she held the position of Assistant Vice President for Advancement Services, Prospect Strategy and Budget Management. In addition, Nancy is an adjunct professor for the Iona College MBA program where she teaches courses in Human Resources Management, Organizational Behavior and Training and Development.
Earlier in her career, Nancy was a true leader in the corporate world with specific experience in the retail and communications industries. Now, she brings her diverse range of skills and experience to the Foundation.
"I feel so fortunate to work with the people of The Arc Westchester and The Arc Westchester Foundation in support of the inspiring work done each day to provide opportunities for people with intellectual and developmental disabilities in our Westchester community. I am honored to be a partner in dream fulfillment for our individuals, families and our incredible donors."
Nancy is a native of Westchester County and currently resides in Rye, NY.